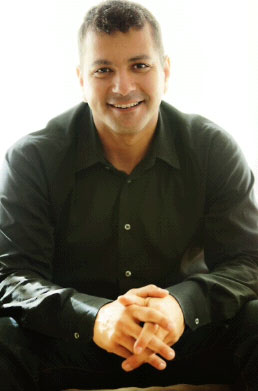 Yasser Sadek, DDS
A USC trained dentist, Dr. Sadek has been practicing dentistry in California since 1995. Concerned about the number of children and adults with dental phobia fear, he set about developing an approach to eliminate fear from dentistry. Dr. Sadek focuses on three key features: 1) Assessing the patient's emotional state and elevate/improve it, 2) open communication to empower the patient, and 3) modified dental techniques to increase comfort. 
Dr. Sadek currently operates a well established pediatric practice in Palmdale, CA, where his methods are successfully empowering his young patients and helping them receive dental treatment happily. As a published author of, A Bug Named Yuk — a children's book about dental health — Dr. Sadek has a way of connecting with children and making them feel at ease. Dr. Sadek treats children as smart little people capable of making the right decision once they get educated about dental health. He passionately believes that with age-appropriate communication and changing the children's emotional state from fear to excitement before teaching them about their teeth, even the youngest of patients will choose to have their teeth fixed. He gains so much trust with the children that he rarely uses injections/anesthetics and instead only uses nitrous oxide, increasing the safety and comfort of treatment.
Dr. Sadek's dental expertise goes beyond general dentistry and includes endodontics (root canal therapy), implants, and orthodontics. His first private practice in Merced, California was limited to endodontics with patient referrals reaching out from as far south as Bakersfield and north to Sacramento, quickly becoming an authority in the field in the Central Valley. With growing practices and a continuous yearning to excel, Dr. Sadek furthered his training under a local oral surgeon in the surgical placement of implants. A year later, Dr. Sadek further expanded his training by joining an orthodontic practice part-time for a year. There he was able to use his knowledge of implants to accomplish orthodontic treatments that may have been difficult to treat with conventional methods. With the myriad of experiences gained from training and working alongside other experts, Dr. Sadek was able to provide patients with comprehensive in-house dental treatment utilizing implants, endodontics, orthodontics, and cosmetic dentistry.
Dr. Sadek is a member of the American Dental Association, California Dental Association, and American Endodontic Association. He has also served as treasurer, vice president and president of the Yosemite Dental Society. Dr. Sadek has always been an active member of the community he serves by donating time and money. He routinely works with the local head start programs, sponsors youth athletic teams and events for the local police department and veterans.